Today we're going to talk about vitamin C — its applications in skincare, of course 🙂
I know how hard it is sometimes to find the right product for oneself, especially when there are so many cosmetics put on display in shops. It gets even worse when you look at them, having no freaking idea what they can actually do because the list of ingredients doesn't say much.
Since summer is in its full swing — so are the skin-induced pigmentation spots — I'd like to tell you this and that about skin discoloration and how to combat these nasty blemishes. That's why I'm going to talk about vitamin C that proves itself perfect for dull, tired-looking and uneven skin.
Vitamin C and its applications in skincare
I know that what you're going to read in a moment may be pretty shocking but vitamin C is a remedy for a number of skin-related problems. This seemingly ordinary ingredient offers a wide range of possibilities of implementing it in home skin treatments, bringing us closer to achieving our goal, which is clear, radiant and even complexion. Indeed, vitamin C will make this dream of yours come true.
Vitamin C incorporated to a skincare product:
brightens pigmentation spots of all kinds
promotes even-toned complexion
reduces the appearance of imperfections
leaves you with glowing skin
has an antioxidant effect
combats premature skin ageing
smooths skin by combating sagging
Which form of vitamin C is the finest?
The best results are given by vitamin C that is delivered to the skin in the form of a beauty product. Naturally, dietary supplementation may also help you get closer to achieving your beauty goal, but when applied directly to the skin, vitamin C is given the possibility to focus on skin exclusively. When you put on a vitamin C cream or serum, your skin will be the only recipient, thus it will gain the most, making you feel prettier and better.
If only it was so easy… Not all beauty products enriched with vitamin C work so good. Not only the concentration of vitamin C matters because its form and other constituents a particular product is made from are also important. What should you choose?
To make it super simple for you, I'm giving you my subjective vitamin C face serum ranking where you can read the reviews of — in my opinion — the best vitamin C-enriched beauty products that proved to be efficacious to me. Since they helped me erase discoloration from my face, I believe they should help you too. Naturally, I arranged the products starting with the best one.
SUPERB BRIGHTENING FACE SERUMS
1. Nanoil Vitamin C Face Serum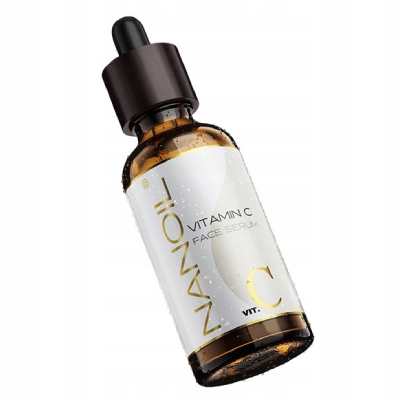 This is the brightening face serum that I'd like to recommend to all of you. It's been a part of my daily skin ritual for several months and I truly believe that you won't find a better product for that money. This serum has ethylated ascorbic acid, which is far more stable than the basic form of vitamin C.
Additionally, you can find here a plant extract that has a strong antioxidant effect. Sadly, I can't memorize its name because I mix up the letters every time I want to spell it, but if you're curious you can check the full list of ingredients on the official Nanoil website. Since Nanoil Vitamin C Face Serum is water-based, this means that your skin doesn't feel heavy after applying a portion. My skin soaks it up super fast and I feel a cooling sensation that I truly like. I also like the effect of moisturized, smooth and nourished skin. This serum needs to be applied just a few times to remove discoloration and rejuvenate the face. To me, Nanoil Vitamin C Face Serum is simply the best.
product website: www.nanoil.us
2. Sesderma C-Vit Liposomal Serum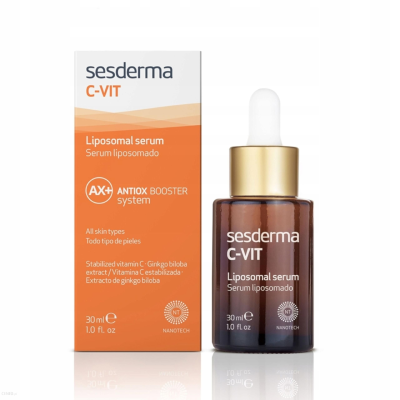 The Sesderma C-VIT face serum is one place behind Nanoil mainly due to the price. It's possible to buy a serum that delivers similar results at a lower price, so that's the biggest minus, I guess. Sesderma C-Vit Liposomal Serum is formulated with ethylated ascorbic acid and moisturizing hyaluronic acid, white mulberry extract and ginkgo biloba.
Yet, it's not an all-natural beauty product. I'd say that this serum works as a primer, improving the appearance of dull and uneven skin. I can also tell you that this serum prevents premature aging because it combats the adverse effects of UV and free radicals.
3. Kiehl's Powerful-Strength Line-Reducing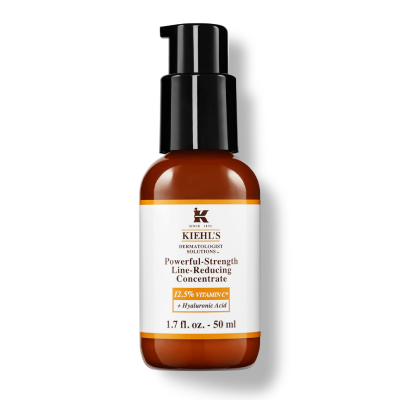 A long name but absolutely worth mentioning. Kiehl's Face Serum is another product that I can recommend to those of you who struggle with discoloration and dullness. I was highly satisfied with the results when I was using it on a daily basis. I remember its creamy texture. Now I prefer water-based or gel formulas.
While talking about the formula, Kiehl's Powerful-Strength Line-Reducing has hyaluronic acid that handles hydration, vitamin C that erases pigmentation spots, and essential oils (citrus and orange) that have an amazing smell. This serum minimizes the appearance of discoloration and reduces fine lines, that's why I find it perfect for mature skin.
4. Purito Pure Vitamin C Serum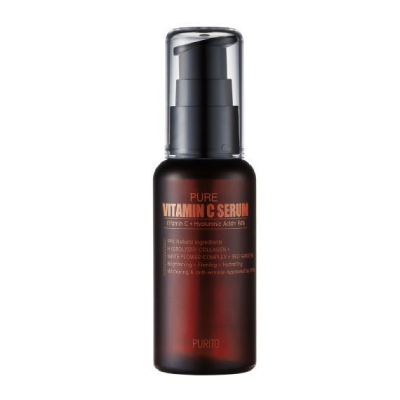 When it comes to the best brightening serums, I'd like to draw your attention to Purito Pure Vitamin C Serum — a less known but really potent cosmetic. It offers a bigger than regular size that you can get at a surprisingly low price. Okay, maybe it's not super low but brightening serums aren't the cheapest beauty products.
What can you find inside? Pure vitamin C, hyaluronic acid, arginine, niacinamide, adenosine, apple extract and red ginseng extract — something that brightens and adds radiance, something moisturizing and something nourishing. Of course, the more you use Purito serum, the better effects you will get. You need to be systematic with this one.
5. La Roche-Posay Pure Vitamin C10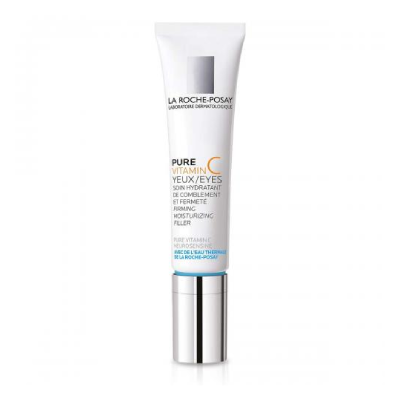 That's a really intriguing vitamin C face serum that I used some time ago. Small size, a slightly higher price than normally and vivid orange color are three distinguishing features of La Roche-Posay Pure Vitamin C10. As you can guess, it has vitamin C, salicylic acid and peptides. You may not agree with me on that but I don't like the fact that La Roche-Posay Pure Vitamin C10 is just a day serum. This means that you have to follow it with a cream with SPF to prevent a skin reaction.