Hey, beautiful ladies!
How are you doing? I'm a bit tired after yesterday's beauty trade shows. Although I look quite fatigued, my eyelashes – changelessly for four months – look FAN-TAS-TIC!
I owe it to Lashcode mascara. I didn't expect something would surprise me in the world of mascaras but… Lashcode definitely broke the codes to my lashes and has taken care of them as no other mascara before.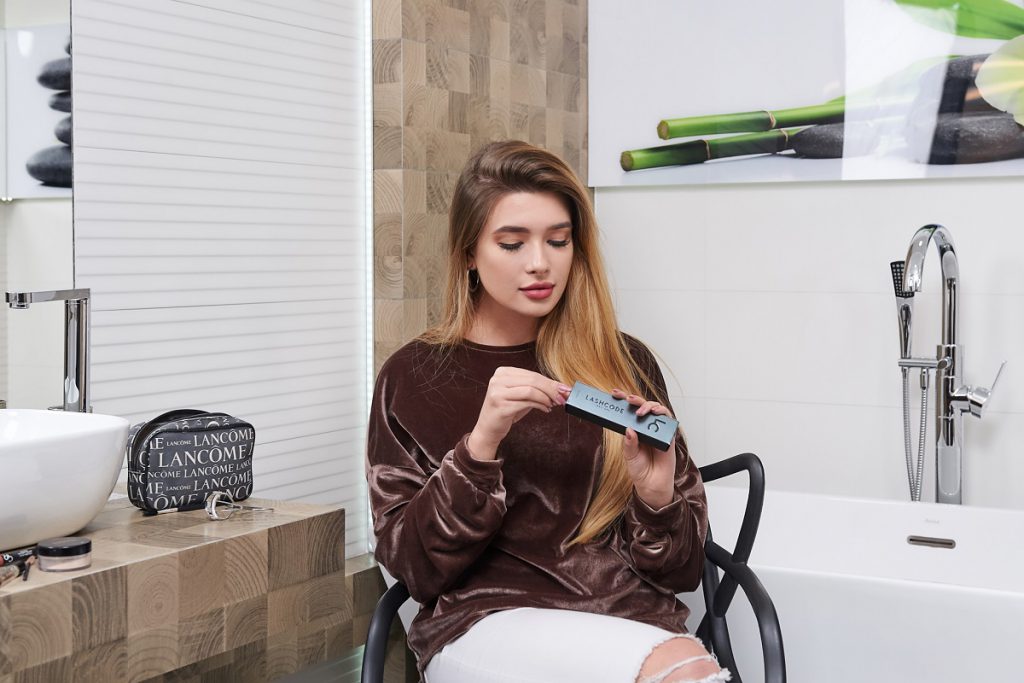 After four months of use, I can tell you a lot about it. There's a detailed description of Lashcode on the website but does the cosmetic deliver promised effects? Here's the info you'll find on Lashcode website:
the mascara is supposed to ensure extension, thickness, precise separation and volume, creating the fan of eyelashes.
Lashcode is the one and only mascara that works as a strengthening and protecting conditioner; lots of nutrients penetrate each lash and get under the tiny scales, protecting on the outside as well as reinforcing and beautifying from within.
Lashcode mascara includes high-quality eyelash growth boosting ingredients; lashes don't only gain strength but also slightly lengthen. As a result, eye makeup is getting more beautiful and perfect day by day.
Let's leave the theory. Does Lashcode deliver on the promise?
To be honest, I was a bit skeptical at first. I thought a mascara wasn't able to bring so many advantages. Effects have gone beyond my expectations. I' glad I didn't bet with anyone that the mascara wouldn't work… I would definitely lose. Below, I write about the Lashcode effects and my lashes after the first application (first impression), after four weeks and after four months.
I ordered Lashcode on the official website. I had it delivered quickly – carefully packed cosmetic. I got enchanted by the beautiful, elegant and monochromatic tube and spiral wand. An ideally-shaped brush covered with the velvety mascara. Another cool thing about Lashcode is that the mascara doesn't leave clumps on the wand which is common in lots of mascaras (right after opening!). In such cases I always had to wash the spiral. In case of Lashcode – I didn't have to.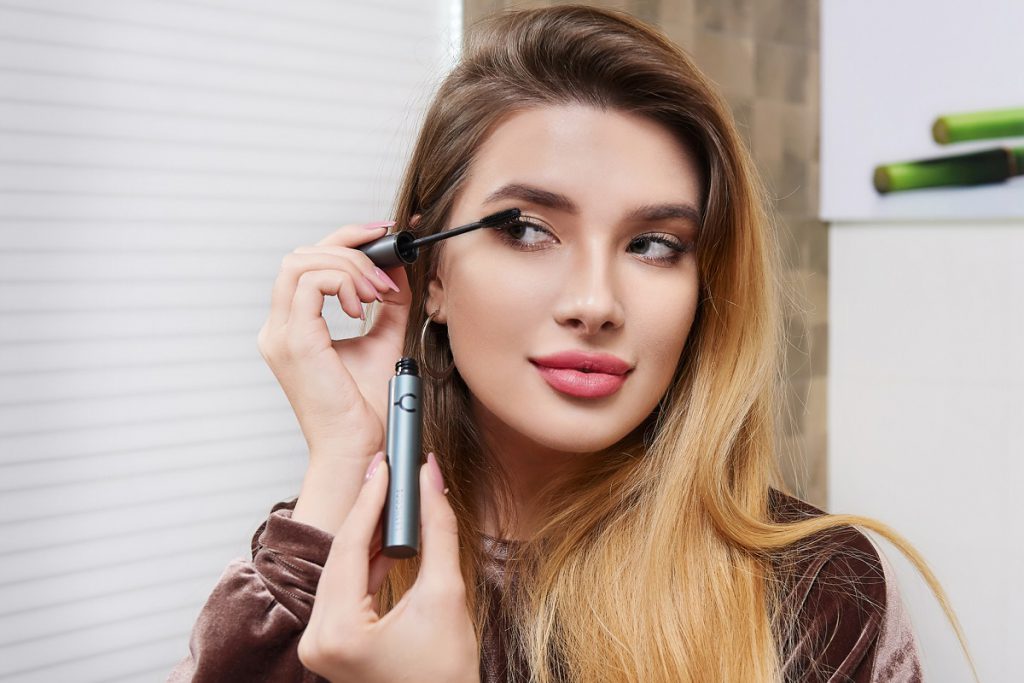 Coating lashes with the mascara turned out to be pure pleasure. Lashcode wand is very handy; it doesn't leave any smudges, clumps or spots. The consistency allows for building volume and length without having to apply next layers. The mascara doesn't stick lashes together. It separates them nicely. I finally understood the meaning of 'mascara reaches every eyelash'. I had an impression I suddenly got billions of them. I also love the powdery, velvety and intense black formula as well as the precise spiral that ensures fast and easy makeup.
Lashcode Mascara – After Four Weeks
After using the mascara for a month, I could see stronger lashes that stopped falling out while removing makeup. I tested Lashcode in various weather conditions – it always worked great, despite not being waterproof. Lashcode doesn't flake, clump or run. Its consistency didn't change much after a month – the mascara delivered the same makeup yet there was a small difference: as my lashes got strongly nourished, they looked much better after coating with the cosmetic.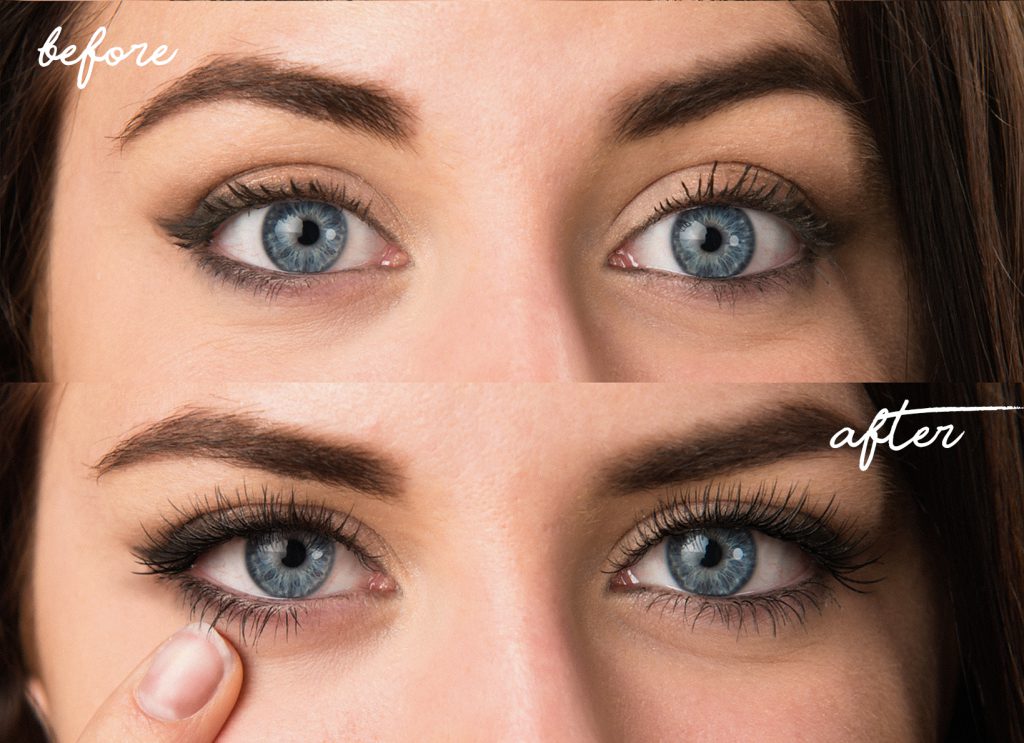 Lashcode Mascara – After Four Months
I was surprised the mascara slightly lengthened my eyelashes. Since they're healthier, Lashcode enhances their looks even more so. I'm still impressed by the mascara's consistency – it's fresh and I can use it next several weeks. Lashcode is still long-wear yet the wand starts picking up a bit less of the product.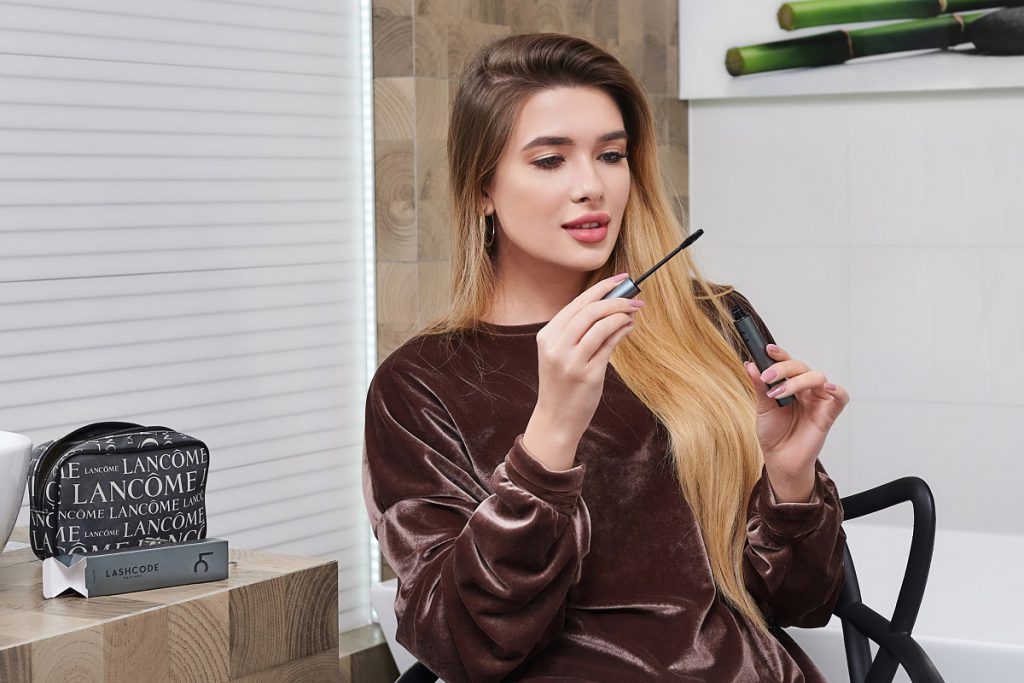 From the first to the last application, Lashcode mascara is flawless and gifts lashes with beautiful appearance from within (nourishes and repairs) and on the outside (perfect eye makeup).
I must be fair. I've never been so much in love with a mascara before. This product is a totally positive surprise and I think Lashcode won't be dethroned by other mascaras in the near future. I recommend it to everyone – teenagers who aren't skilled in makeup and mature women who desire to provide their lashes with strongly nourishing and beautifying ingredients.