Hey, hey, is there anyone here who is looking for a good brow makeup product? Well, I know one! 🙂 It's Nanobrow Lamination Gel! I know a lot of you are interested in it and asked me a lot of questions about it, so today let's do a Q&A on this cool brow gel. I hope it will satisfy your curiosity. Read on to find out more!
What is Nanobrow Lamination Gel?
It may be obvious to everyone, but it's always worth explaining anyway: brow gel is a product that resembles mascara but comes with a smaller and more precise brush. The formula is also slightly different from brow mascara, as it builds up the volume of the brows, while the gel precisely styles and keeps them in place. The gel I want to tell you about, Nanobrow Lamination Gel, can style the brows so perfectly that they look like they've just been laminated. Of course, you can wash it away in the evening, so it doesn't give a semi-permanent effect for weeks like the authentic lamination treatment, yet, it makes the brows look AWESOME!
Nanobrow Lamination Gel comes in both tinted and transparent versions so anyone is sure to find the perfect shade for their hair and skin tone.
Nanobrow Lamination Gel – is it worth trying?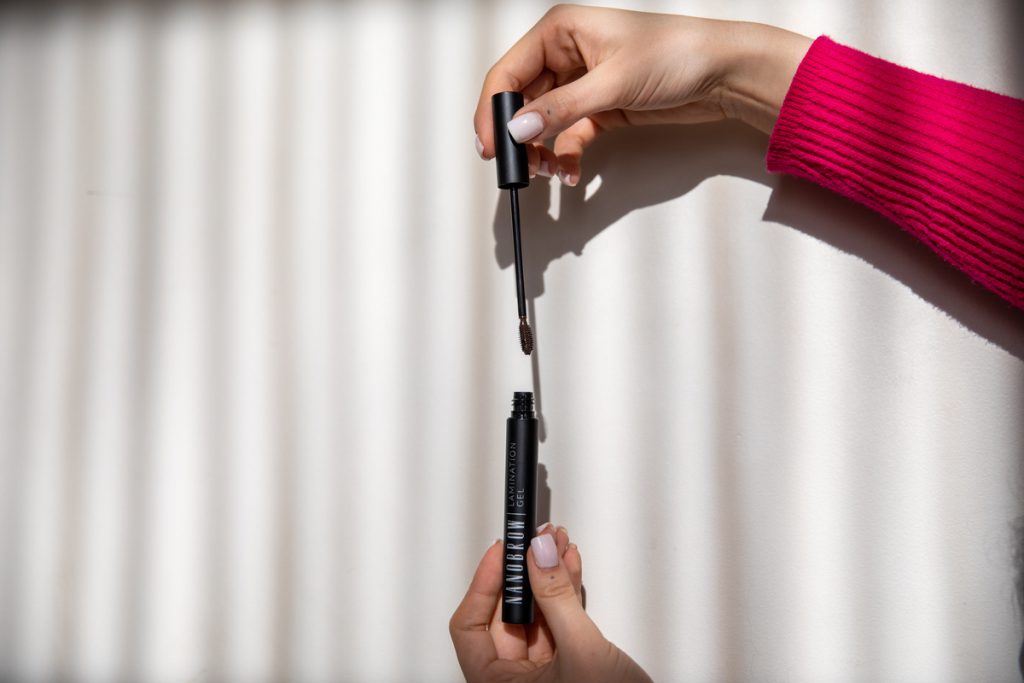 In my opinion, YES, by all means! Firstly, because brow gel is one of the best and most popular brow makeup products, and secondly because this brow gel is an expert in this field. It simply delivers the best results! Nanobrow Lamination Gel sets brows beautifully while separating and styling them at the same time, moreover, it has an additional advantage that I haven't found in any other brow gel: it contains conditioning ingredients that ensure the health of each brow hair.
Which conditioning ingredients does Nanobrow Lamination Gel contain?
Well, that's right… Since I've already mentioned it, and you often ask about the best brow gel that also conditions eyebrows, it's worth mentioning the ingredients. The formula of Nanobrow Lamination Gel contains precious ingredients that ensure the good condition of your eyebrows. All this to ensure you can nourish your eyebrows while doing your daily makeup! Povidone is a polymer that forms a protective layer on the surface of the brows and prevents them from dryness and damage. Hydrogenated castor oil provides the ideal protection and nourishment for the eyebrows.
Nanobrow Lamination Gel – how to use it?
Of course, the most popular is the classic way, which is simply to coat your natural eyebrows with it, separating and styling them at once. I brush them upward and soften the edges to give them the ultimate volume. If you want, you can additionally fill them in with a pomade, brow pen, pencil, powder, or any other brow makeup product. Then use the Nanobrow brow gel as a finishing touch to further define your eyebrows. If you are a makeup minimalist and appreciate the no-makeup look, you will like the transparent version of the Nanobrow brow gel. It's a cool option to give a nice shape to your arches. The tinted versions of this brow gel come in handy if you prefer a slightly more defined brow look, or your brows are so fair that they are almost invisible.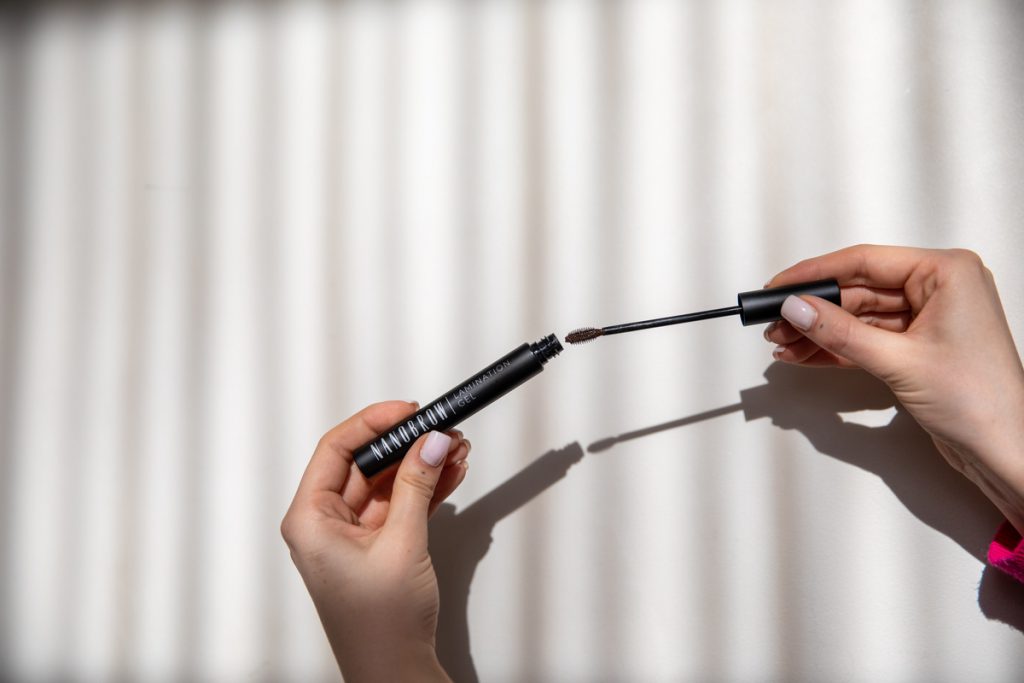 How to wash away the Nanobrow brow gel?
Yes, I get a lot of questions about it too. I know that a lot of brow gels form a weird, hard shell on the brows, which you can only wash away by rubbing, and in the process, unfortunately, damaging your brow hairs. Fortunately, although this brow gel is also super long-wear, it comes off nicely when removing your makeup, and you can easily wash it away with any micellar makeup remover. This is a good time to add that the Nanobrow brand has also taken care of this aspect, as it has launched a very cool micellar makeup remover that conditions the skin very well. Nanobrow Micellar Makeup Remover doesn't require any rubbing, but it can easily wash away any makeup product, dust, and debris that settles on the skin during the day and sebum while being gentle on the skin. Take a look at www.nanobrow.us and see what other beauty wonders you can find on the site!