Hey there!
Are you looking for good hair masks to reverse damage and deliver some moisture to dehydrated strands? May I help you with that?
Today I'm going to show you 5 hair masks that left me impressed with what they can do to my hair. Some of the products that I'm going to review in a second are also used by my friends, which means that they serve more hair types than just mine. Are you curious what the hair masks are? Carry on reading!
TOP 5: THE BEST HAIR MASKS I'VE EVER HAD
1.

NANOIL KERATIN HAIR MASK, 300 ml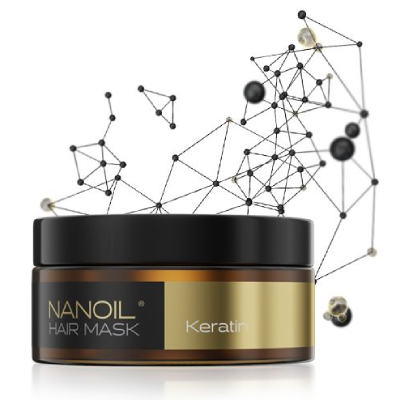 Do you think that a good hair mask costs a fortune? Get yourself Nanoil Keratin Hair Mask and you will see that it doesn't! This keratin-rich product has saved my hair from ruin more than once. I reach for this creamy mask whenever I want shiny and smooth strands cascading down my shoulders. It prevents and reverses damage in hair. I like its subtle aroma that remains on the hair for a long time. Actually Nanoil Keratin Hair Mask is the only hair mask that I always have in my bathroom. I find it the best for me because it targets and deals with all my hair problems without stripping it off volume. As for the formula, one jar is filled up with keratin and panthenol, and is easy to remove from the strands.
2.

KEVIN MURPHY HYDRATE ME MASQUE, 200 ml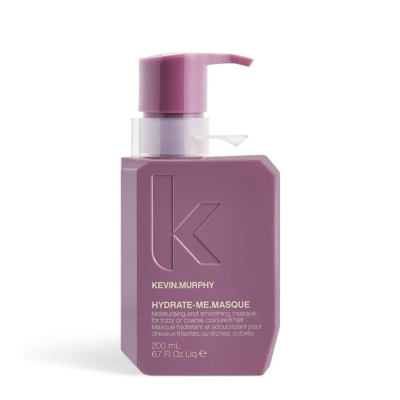 I highly doubt that hair-freaks don't know the world-famous Kevin Murphy brand. It launches amazing cosmetics which – sadly – are extremely expensive. Their Hydrate Me Masque is a moisturizing and smoothing mask marketed for all hair types. However, to be honest with you, I don't think it works well on fine and thin hair, but if you want to use this mask, don't do this too often. Why? Just to prevent the hair from getting lifeless and flat. Still, reach for Kevin Murphy mask to revive your dry and damaged strands. Kakadu plum extract boosts shine, rosehip and evening primrose oils moisturize and leave hair stronger. Even though this product clearly delivers impressive results, I find it terribly expensive, so I don't buy it often.
3.

OUAI THICK HAIR TREATMENT MASQUE, 236 ml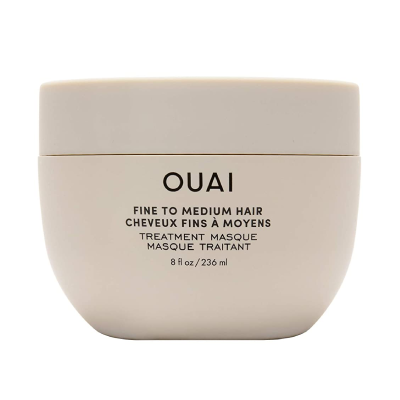 Do you know Ouai? If you google this brand, your screen will display hundreds of positive product reviews. It's a pity they are so expensive. Anyway, if the price doesn't play an important role for you, you should be highly satisfied with the results of Ouai Thick Hair Treatment Masque. I reached for it when I needed an emollient mask – it has a lot of omega acids because it contains almond, macadamia and olive oils, shea and illipe butter. The good news is that this mask has some keratin but it's concentration isn't as high as in Nanoil Keratin Hair Mask, for example. Thick Hair Treatment Masque improves the appearance of frizzy hair by taming it and controlling fly-aways. I also noticed my hair turning smoother, moisturized and less brittle after keeping the product on for 30 minutes. Although I truly liked the effects, I don't buy this mask too often because I'd rather save some money by getting other similar products for a lower price.
4.

ALTERNA CAVIAR REPLENISHING MOISTURE, 161 g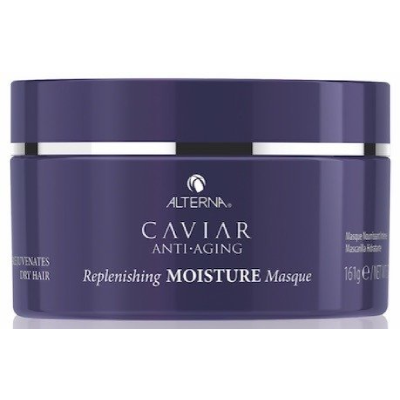 I think that Alterna may help you when you happen to over-protein or over-process your hair so that it becomes stiff and hard to style. This product was made to soften and refine hair's texture. Caviar extract, silk, Rhodiola rosea extract and vitamin C are the main components responsible for delivering the desired effect. I must admit that after every treatment with Alterna Caviar Replenishing Moisture mask my hair was silky, lustrous, soft and hydrated. I also like the fact that this mask offers color protection, shielding the hair from UVA and UVB. Sounds promising, right? Well… it does but for so much money I expected to get something more. Fact – this mask works great. Would I buy it again? Hmmm… Sure, I would, provided that I had a promo code.
5.

MOROCCANOIL RESTORATIVE HAIR MASK, 250 ml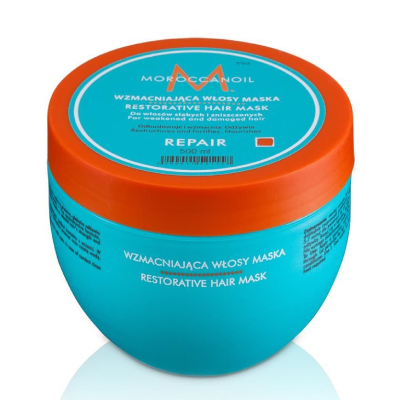 Moroccanoil seems to be a kind of revelation and a phenomenon in the world of hair products. However, to me their formulas aren't as exceptional that would justify the amount you need to pay for them. They work wonders leaving hair better-looking, no doubts, but I don't understand why they cost so much. Anyway, if you're looking for a product that would help you fix over-processed and damaged hair, I think that Moroccanoil Restorative Hair Mask may be your go-to. When it comes to the formula, it doesn't offer anything extraordinary, which – of course – doesn't mean that it's bad. It's rich in argan oil and plant-based proteins. This mask makes hair easier to style, leaves it more resilient and healthy-looking. Beware if your hair is oily and fine because it's highly possible that Moroccanoil Restorative Hair Mask will weigh it down.
I'm curious if you happened to test some of my favorite hair masks. How would you rate them? Let me know in the comments below!
Take care!