Hello, my darlings!

Do you know how to use pomade to style your eyebrows? Perhaps you're looking for a good brow pomade that guarantees dreamlike makeup in no time? If so, you should meet a certain long-wear and tried and tested product – waterproof Nanobrow Eyebrow Pomade!
I'll have to admit that I struggled with finding the right product for brow styling. It was mostly the colours that I didn't like. There were also times when my makeup required some touch-ups after a few hours.
I wasn't feeling very hopeful when I purchased Nanobrow Eyebrow Pomade. I certainly didn't think it'd turn out to be an exceptionally good product. I remember buying many cosmetics online for testing and the Nanobrow pomade caught my attention most and stayed with me for longer.
Eyebrow pomade – should you replace it with a pencil?

In my opinion, yes. I have never created such precise and pretty definition as I did with a good eyebrow pomade.
These brow-styling cosmetics are different from the rest because of their consistency. A brow pencil is rather hard and in the case of brow pomade, you have a pleasant, creamy texture that glides over the skin smoothly. This is why I believe a brow pomade is a great eyebrow makeup product for beginners. When it comes to pencils, they require a bit more experience so you avoid an exaggerated effect. Thanks to an easy and quick application, a brow pomade is a very comfortable solution. You're only a few swipes with a brush away from beautifully enhanced arches 🙂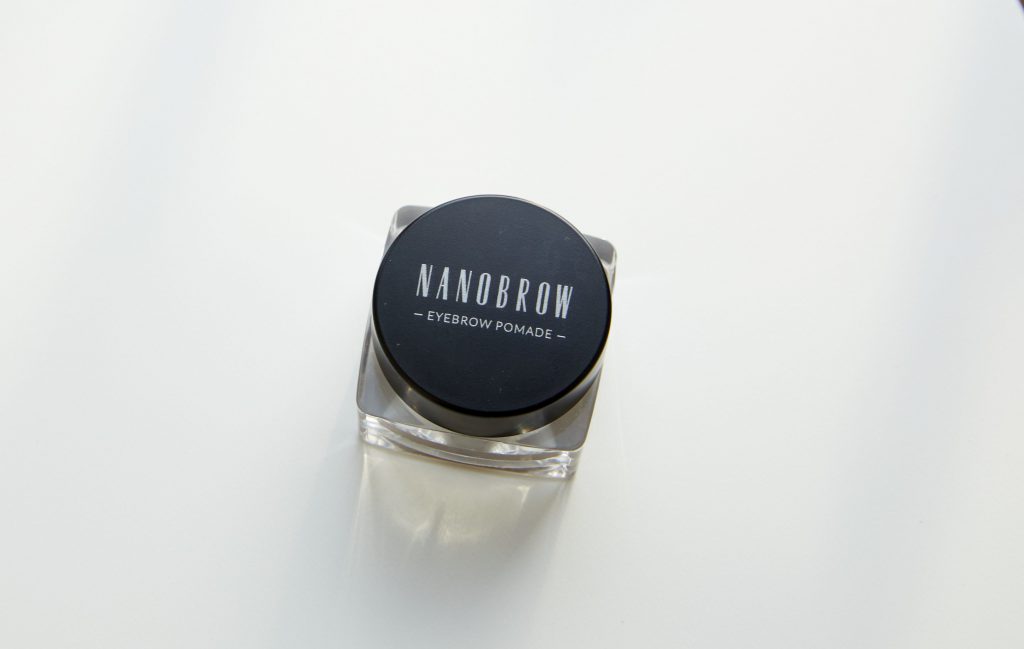 If you're wondering what pomade is able to meet your expectations, you should test out Nanobrow Eyebrow Pomade! Why?
Most importantly, it is a very long-wear product that does not smudge so you can expect your makeup to last all day long. I haven't yet once had to touch up my eyebrow makeup during the day since I've started to use Nanobrow Eyebrow Pomade. After some time, I stopped checking how I look in the mirror.
Interestingly, the Nanobrow eyebrow pomade lets me fill in my arches very thoroughly as well as enhance their thickness as desired.
If you struggle with unwanted gaps and patches, grab a brow brush and apply a bit of Nanobrow Eyebrow Pomade onto your arches – WOW effect guaranteed! 🙂
The shades of Nanobrow Eyebrow Pomade and its velvety consistency – exactly what I like!
Nanobrow Eyebrow Pomade is a product that lets you enhance your arches with a lot of expression but with no cartoonish effect. It's all because of the natural, subtle colours. You can choose from three options – Light Brown, Medium Brown, and Dark Brown. I'm sure you are going to find your perfect match with no difficulties. It, of course, depends on what kind of effect you'd like to achieve and what colour your hair is (it's best to match the product to your hair!) 🙂
Nanobrow Eyebrow Pomade has a wonderful creamy consistency which is just right for my eyebrow makeup!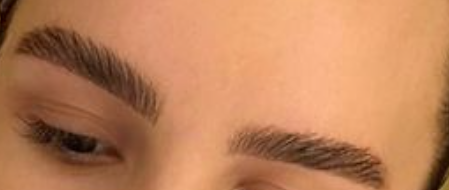 What brow brush is best to use for working with an eyebrow pomade?
When choosing a brow burhs for your pomade, pay attention to whether the bristles are stiff or thick – this way the application is going to be far easier. I also recommend choosing a flat brush.
I've got two synthetic bristle brushes myself. Look around and choose the one that appeals to you the most 🙂
From my experience, it's better to test out a few options first (for instance, my friend chose one very different from the one I'm using, it wouldn't really suit me but it works for her!).
Where to buy Nanobrow Eyebrow Pomade?
Nanobrow Eyebrow Pomade is a product that, I believe, is available in many many places. I got it at the official website www.nanobrow.us but you can also find it in physical stores. Perhaps Rossmann includes it in its offer? If you know anything about that, let me know, I'll be very grateful 🙂
What about you? Do you like styling your arches with a pomade? What is the best brow pomade in your opinion?
I hope that your everyday makeup is not time-consuming and that you have good brow products in your purses!
Hugs and kisses! 🙂