Hey, girls! Let me greet you with triple the force because I'm going to tell you about three brilliant products that come under one name – Nanoil (that's already known to many of you, that's for sure). It's a hair oil that's been launched in three versions – each one is made for a different hair type (thick and easily weighed down; normal and fragile; dry and damaged) or to put it professionally – for a different type of hair porosity.
Tbh, I was curious about the way each one works and if my hair would feel the difference in the Nanoil version. I ordered three Nanoils and decided to test them for the sake of the blog and you. Obviously, I chose the one that worked best for me. A hair porosity test (widely-available online; I liked the one on the Nanoil website most) confirmed my insightful (>‿♥) observations. My hair has medium porosity. However, it doesn't mean that two other versions failed. It was a positive surprise. First things first, though.
How are the three Nanoils different?
Obviously, the ingredients differ. Each one houses lots of natural oils which aren't random. Every version contains different oils which precisely match the hair (you must know that oils are made up of different molecules, fatty acids, vitamins, minerals, etc. so particular oils work for different hair types). Their content in each version is justified and none has been added at random.
Oils aren't alone – they're enriched with additional ingredients which beautify, repair and improve the condition of hair. The more over-processed and damaged the strands, the more enhancement they need. That's why, the version for highly-porous and damaged hair includes (apart from the appropriate oils) liquid silk, keratin, panthenol and vitamin E. I was totally stunned by the plant extracts which block thinning and stimulate faster hair growth. They're in all three versions of Nanoil.
Beside the components, the oils look very similar and you use them in the same way. How? Read on.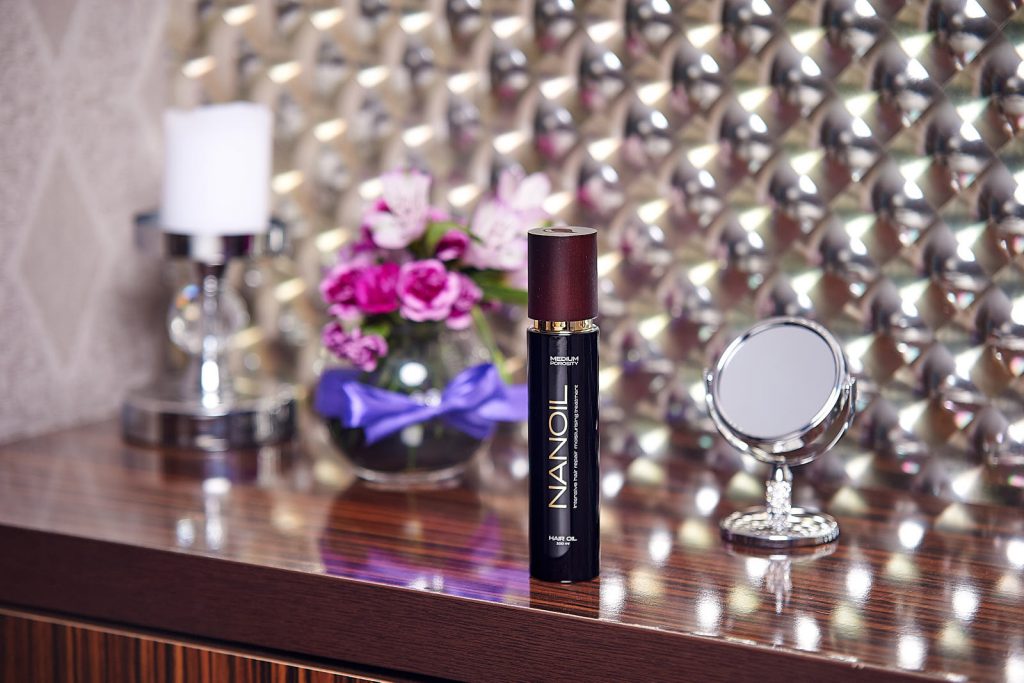 Nanoil Hair Oil – how to use
Nanoil is free of parabens and silicones, scalp-friendly. Strengthening bulbs and stimulating them to work for faster growth is the secret missions of Nanoils. Of course, you can apply the product just to lengths or ends but you won't make the most of the oil's power and possibilities in this way. That is why the best oiling method (that I recommend, too) can be found here:
https://nanoil.us/blog/post/how-to-use-nanoil-hair-oil
Apart from this method, I've got a technique which is as excellent – I like to apply the oil to dry hair and scalp (as a mask) and wash it off after 30 minutes. I discovered other possibilities of the oil.
Nanoil Hair Oil – benefits of each version
Although Nanoil for high porosity hair didn't work so great when I applied it to the scalp (hard to wash away), it gave amazing effects when I applied it to the ends – moisturised, shiny and no longer frizzy. It was probably because my hair ends need more attention and strong repair after summer. I applied Nanoil for high porosity hair to damp hair (only to the ends!), too; after washing, as a leave-in product. It gave stunning effects. A bit of the oil was enough to see healthier strands. I still use this way when my hair tips get very dry.
Too bad, Nanoil for low porosity hair didn't 'get along' with my hairdo. I had an impression it triggered frizz, making strands unmanageable and it didn't moisturise as much as the two other versions. On the other hand, it's going to be a saver for heavy and thick hair because it adds volume and shine. Still, there's something positive that this version gave me: incredibly clean scalp. I think my hair is less greasy and thanks to the product, I get rid of the hairspray, mousse and gel build-up.
Nanoil for medium porosity hair turned out to be the best hair oil for me. It has won in my private comparison review. It's precisely adapted to my hair and as a result, it gives maximum benefits for hair, bulbs and scalp.
It doesn't weigh down, trigger frizz or tangling. Instead, it:
makes hair ideally hydrated and manageable
brings hair condition and sheen back
ensures easy detangling
leaves hair smooth, soft and voluminous
reduces the amount of hair I find on the brush (no more thinning)
protects against the heat
reinforces, eliminates frizz and static
nicely lifts the roots and moisturises the scalp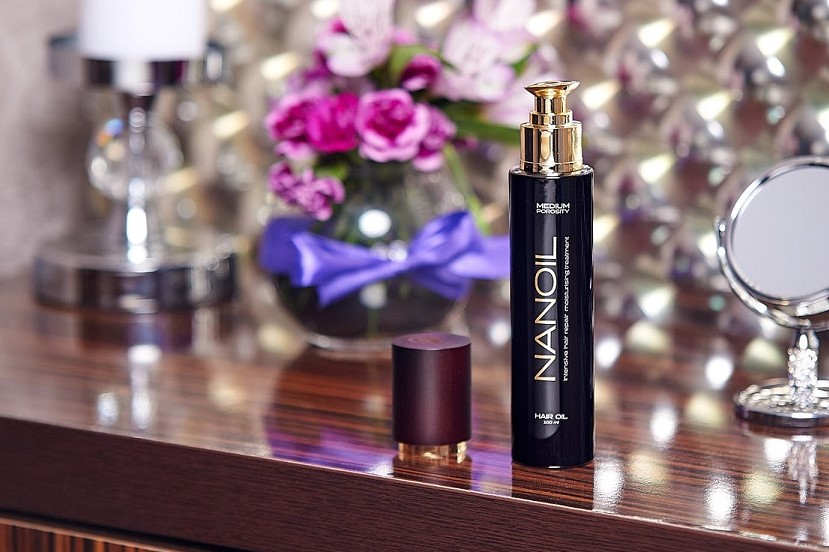 Nanoil – review & assessment
I used Nanoils for 30 days, fairly devoting ten days to each version. I was surprised by the effects a bit. I didn't expect that the effects would be so different, depending on the version. On the other hand, I didn't expect all three products would give some benefits to my hair. Sadly, it's too soon to say if it boosts the growth. I think my hair grows as fast as it did. Nanoil is an ideal for me; thanks to the selection of oils and beautifying and strengthening substances, it's a product with the best ingredients on the market.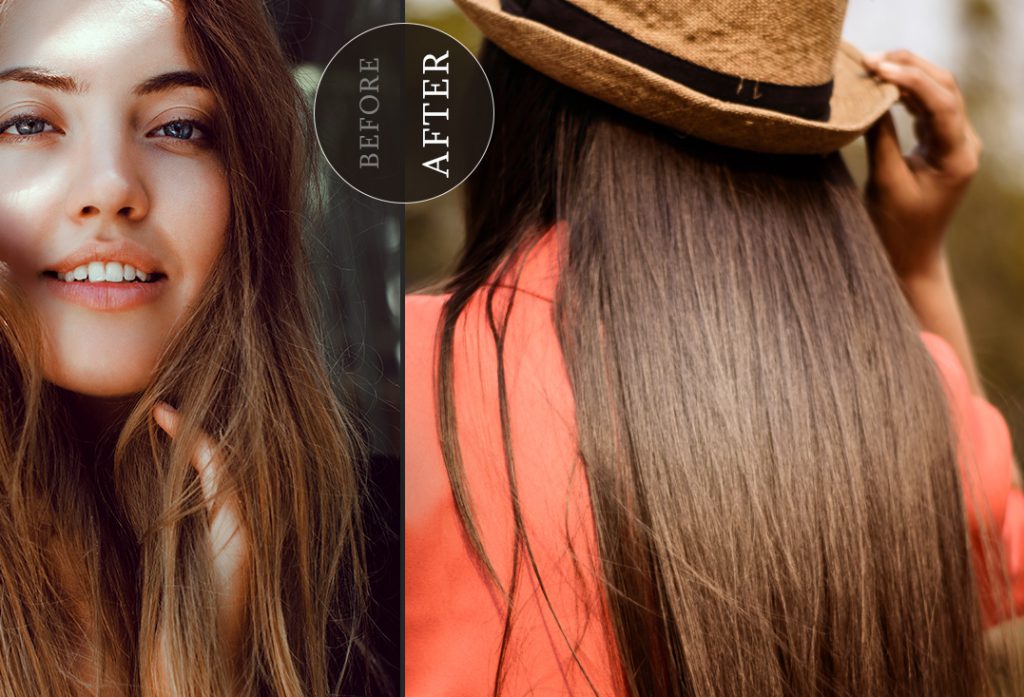 How to check hair porosity?
I understand that not all girls feel like testing all three versions. You'd rather choose the one that's going to provide your hair with the maximum care. That's why you should do a hair porosity test; it's available on the Nanoil website (https://nanoil.us/hair-porosity-test). Doing so, you'll find out about the condition and needs of your hair and – obviously – choose the right hair oil. I'm sure Nanoil isn't going to disappear from the shelf in my bathroom. It's been long since I got so fascinated by a hair product.
If you've also tested Nanoil or your hair matches either high or low porosity type – share your comments on how the product worked 🙂 Have a nice a day!