Are you looking for a face serum for couperose skin? Are you fed up with this constant redness and spider veins on the face that no makeup product is able to camouflage?
Do you want to replenish your skin with moisture and nutrients so it's no longer awfully dry and stinging? Do you wish to prevent the skin from ageing? And finally, is it possible to achieve so many goals using just one care product?
You bet, it's possible! Reach for Nanoil Anti-Redness Face Serum! Why for this product in particular? Let me explain everything 🙂 Here is Nanoil Anti-Redness Face Serum review.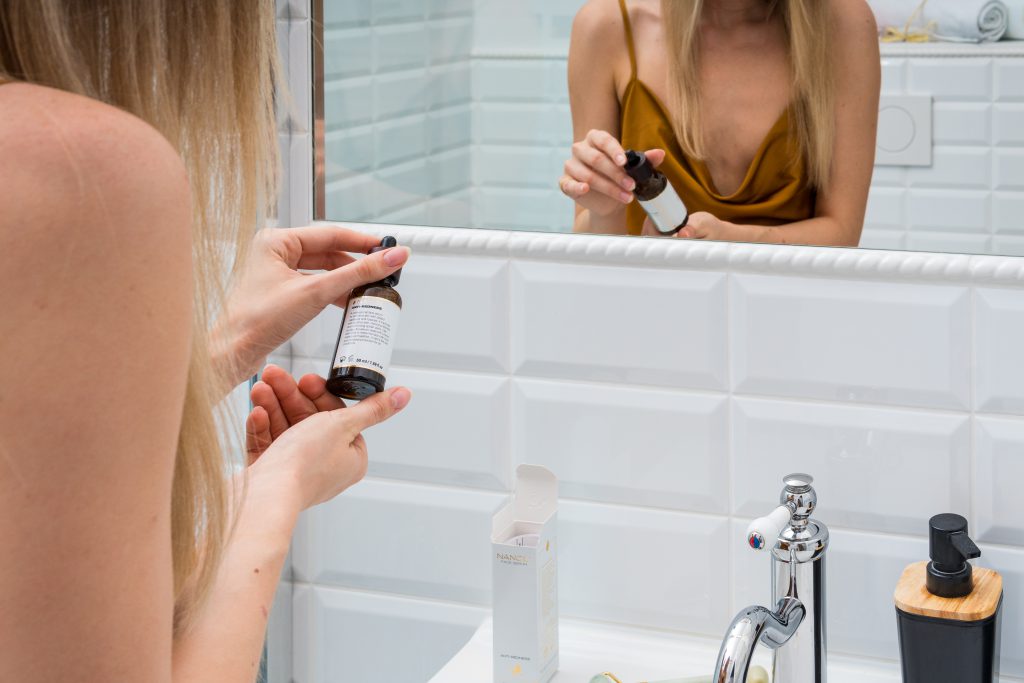 Redness, burning sensation, tight skin
Having the skin that develops a reaction to almost everything is a real pain in the a$$. Everyone who has reactive and redness-prone skin knows it too well how annoying it is. You just drink hot tea, spend a few hours in an air conditioned office or eat spicy food and your skin immediately turns red and you feel that your cheeks burning. Yep, I feel you. Actually, for me, the worst are the hot days when the sun is scorching – less than an hour spent outside and my face is burning and prickling.
But you know what? It turns out that laser treatment that aims at repairing broken and weak blood vessels, which in fact is expensive and time-consuming, isn't our last resort. If you manage to find the right care products, you can help the skin and alleviate its most common problems. If you don't know which product would be suitable for your reactive skin, I'd suggest trying Nanoil Anti-Redness Face Serum. To me, this is the best serum for redness, burning sensation and spider veins!
Dressing in a bottle for sensitive and burning skin
The moment I read the list of ingredients, I knew I just had to get it. Nanoil Anti-Redness Face Serum is formulated with top-quality plant extracts, each one proven to be safe for reactive skin. The good news is that you don't have to spend much for the serum because it's sold in a big-size bottle. It holds 1.69 fl. oz. (50 ml) of the product but when you check other face serums, you will see that around 80% of them are sold in 1 fl.oz. (30 ml) bottles.
The reviews are also positive, so I wasn't waiting long but just went to nanoil.us clicked a few times and bought the serum. The package was delivered to me quickly, and inside a cardboard box I found this white-label bottle – it was really well secured. Inside the bottle, I had a lightweight formula that my skin fell in love with from the first use.

Top-quality plant extracts that bring relief
Let's move on to the ingredients. As I've mentioned, the composition is well thought out and to be honest, I don't think there is another serum that has so many naturally-derived ingredients to offer. In Nanoil Anti-Redness you will find linden tree extract that soothes the skin and strengthens the walls of blood vessels. Cypress extract is another great ingredient that deals with weak capillaries, soothes irritation, erases redness, provides protection and prevents inflammation. Chestnut bark extract constricts the capillaries, thus making them less visible. In addition, this Nanoil serum is boosted with punarnava extract, which is a potent antioxidant. From what I know it evens skin tone and slows down aging.
Effortless use
The list of pluses is longer. Nanoil Anti-Redness Face Serum causes no trouble when it comes to its day-to-day use. Basically you use it the same way you use other face serums.
To get the best results, I always make sure that my face is perfectly clean. That's why I wash it with a cleansing gel. Then I wipe it with a facial toner or floral water, and reach for Nanoil Anti-Redness Face Serum. I apply just a few drops and spread evenly all over the face and neck. I use the serum twice a day, morning and evening.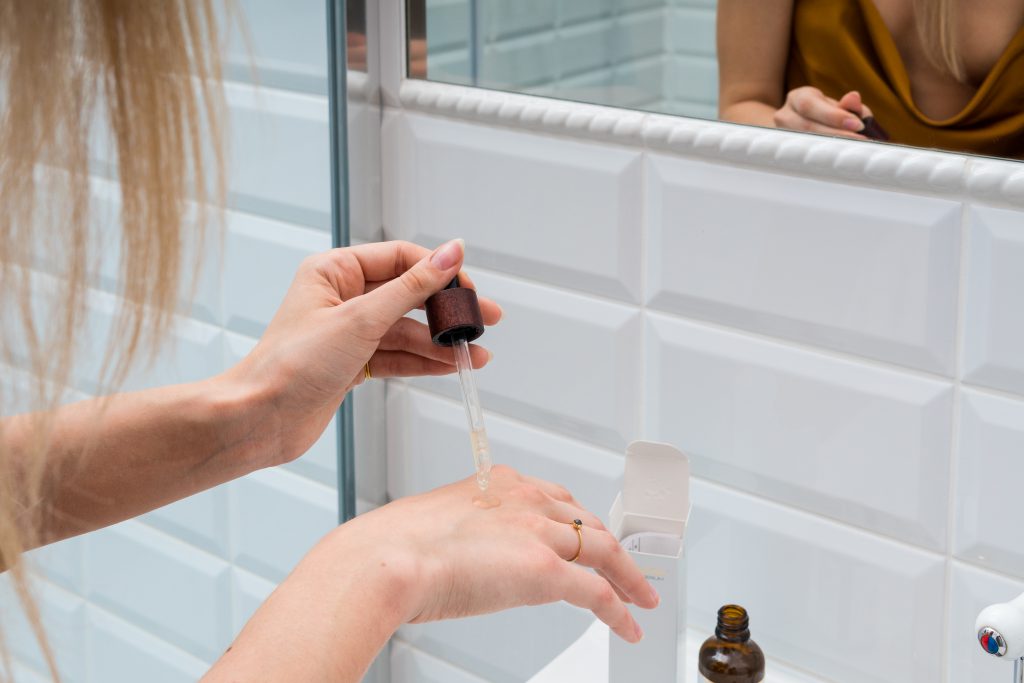 Results that you feel straightaway
I can't remember other serums that would give my skin instant relief. After a few weeks of regular use, my skin became – and still is! – soothed, smooth and in general it's better-looking. Both redness and spider veins are no longer my problem. This means that Nanoil Anti-Redness Face Serum must have made the walls of capillaries stronger. I would highly recommend this face serum to everyone: sensitive skin, redness-prone skin, reactive skin, mature skin… you name it 🙂