Hi! Long-awaited Nanoil avocado oil review is here.
Hit or miss? Is wonderful alligator pear oil worth using? Why is Nanoil so popular and highly-rated? I bet most of you think 'what's all that fuss about, it's just an oil!'. You couldn't be more wrong! The devil is in the detail. Enjoy my review of best avocado oil. You know I'm the oil guru so you can be sure I've explored the topic thoroughly.
Avocado oil: powerful remedy for numerous beauty problems
It seems obvious that so-called superfood fruit gives amazing beauty benefits. Oil extracted from avocado flesh is one of world's top beauty oils. Its effect and way of working speak for themselves. If you have limp, extremely dry, dull, brittle and damaged hair, and your skin looks tired, shineless and lifeless, then avocado oil hands down comes to rescue working incredibly even on over-processed hair and irritated epidermis.
When it's time to reach for avocado oil?
Feel free to pick it if you feel your skin and hair need enhancement or don't tolerate comedogenic cosmetics, silicones and parabens give you a hard time, your hair looks nightmarish and you look like White Walker from Game of Thrones… Nothing is able to fix your tangles and out-of-control tresses.
Nanoil avocado oil – what makes it the best?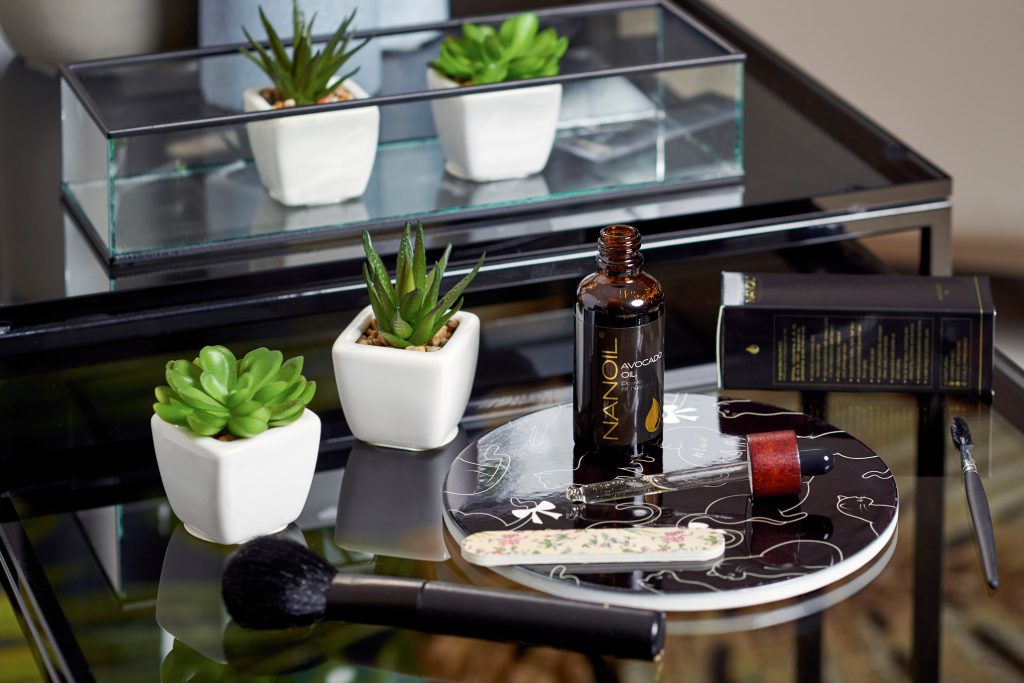 This very oil has the highest quality and consequently the highest effectiveness. I would pay every price for the results that Nanoil avocado oil gives but luckily the price isn't steep; it's actually really reasonable.
Why I label Nanoil avocado oil the best natural oil? It fulfils critical criteria, outclassing the competitors. It's:
Unrefined
Cold-pressed
Eco-friendly
Ecocert certified organic
100% pure (zero additives)
Avocado oil ingredients
The composition is remarkable. I guess it's the most nutrient-rich oil, coming second after argan oil. However, avocado oil is the highest in vitamins (E, C, D, F, K, vitamins B) and minerals (iron, magnesium, manganese, potassium, zinc), as well as chlorophyll and biotin which is priceless in hair and nail care.
What about the way Nanoil avocado oil works?
PERFECTLY MOISTURIZES. I believe that there's no substance that would have better occlusive effect on skin or repair skin so effectively. Avocado oil is able to penetrate deep skin structures, bring long-term hydration and leave skin flawlessly smooth and soft. The oil helped me a lot when fighting extremely dry skin, it blocked dehydration and healed irritations. Nanoil avocado oil skillfully soothes skin and evens out its tone.
HAS ANTI-WRINKLE EFFECT. I simply adore it for this skill. This oil swarms with phytosterols, flavonoids and fatty acids, which makes it delay skin aging process. It ensures anti-free radical protection, prevents wrinkles and makes sure skin doesn't lose firmness.
IMPROVES ELASTICITY. And that's why it's such effective stretch mark fighter. It reduces the appearance of ones that appeared a few years ago, helps eliminate cellulite and smoothes out the driest, saggy skin and skin that's been ignored for years. What's more, thanks to high vitamin E concentration, avocado oil keeps skin protected, youthful and in shape. In other words, you skin is as smooth as silk 🙂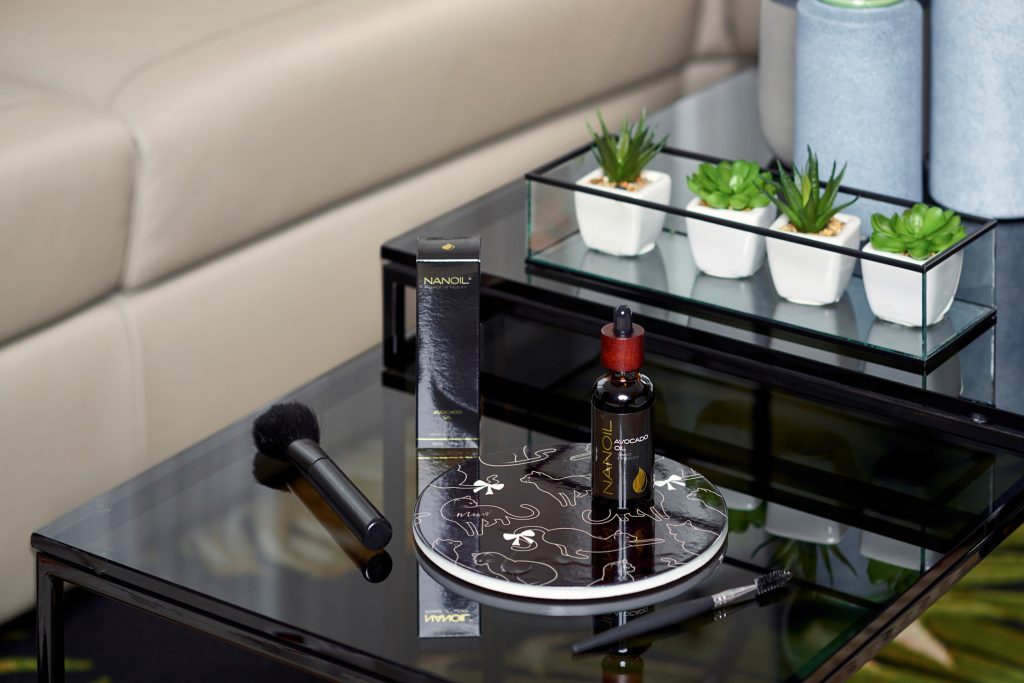 TREATS ACNE-PRONE SKIN. Nanoil avocado oil has exceptional ability to deeply penetrate skin to alleviate inflammation which has been caused by clogged sebum outlets. This oil balances sebum and removes dead skin cells so it's not comedogenic and works well for OCM, or Oil Cleansing Method. Mix it with castor oil and… that's it! Clear, pretty, smooth face, free from blemishes, having even tone.
ENSURES SUN PROTECTION. Avocado oil is a natural sunscreen (SPF 4) which nourishes and moisturizes skin, abounds in vitamins and replenishes skin's lipid layer. The oil nurtures skin after sun exposure and relieves it when we go red… At the same time, it brings out suntan.
REPAIRS AND STRENGTHENS HAIR as well as makes it look much better moisturized, keeps it from drying out and doesn't leave hair weighed down. Use it and don't be scared of getting limp heavy strands. Washing it off is all it takes to get the desired look.
Nanoil avocado oil reviews & availability
Nanoil avocado oil is one of the best natural oils. It gets amazing opinions, bloggers rave about it, experts swear by it. It is high-rated in rankings beating prestigious and big-name products. I've got virtually same opinion and think it's best natural oil to care for hair, skin and nails. I'd recommend Nanoil avocado oil to women and men who seek professional natural beauty care at the highest level. There's last useful piece of information left: where to get it. Ideally, check the official webpage nanoil.us/avocado-oil
You'll be spoilt for choice when you see other stunning Nanoils (6 pure oils or 3 superb blends for treating three different hair types/porosities). Have you tried any of them? Please share your thoughts in comments! <3