I get lots of questions about fast ways to repair damage caused by coloring, heat styling or unsuitable hair products. Naturally, you can't believe in miracles. Split ends must be cut off, period. However, you can protect your hair against damage and splitting, as well as improve its structures and make it better-looking. How? A hair mask is the best home remedy for damaged hair. I mean GOOD HAIR MASK. The one like Nanoil Keratin Hair Mask. Ready for the hair renewal?
Nanoil, the best keratin hair mask
This is not an exaggeration. This brilliant product is a deep hair treatment that produces salon-quality effects. Nanoil keratin hair mask is a perfect blend of ingredients. The formula is carefully designed as it is based on liquid keratin which is lighter-weight and consequently works better! This form of keratin penetrates the hair quickly and deeply to fix damage, restoring perfect condition of hair.
You may have heard that the excess of any substance does harm to hair. Even the excess of keratin makes hair worse. That is why it's best to provide it in the form of a mask once a week. The great thing is the keratin in the mask is paired with panthenol which greatly supports keratin, intensifies repair, and additionally gives incredible gloss and smoothness. It also prevents dullness of hair caused by too much protein.
Nanoil Keratin Hair Mask. What effects can you expect?
Highly-effective, strong repair therapy and better-looking hair. My hair got better after first use. It was moisturized, luminous and smooth as silk.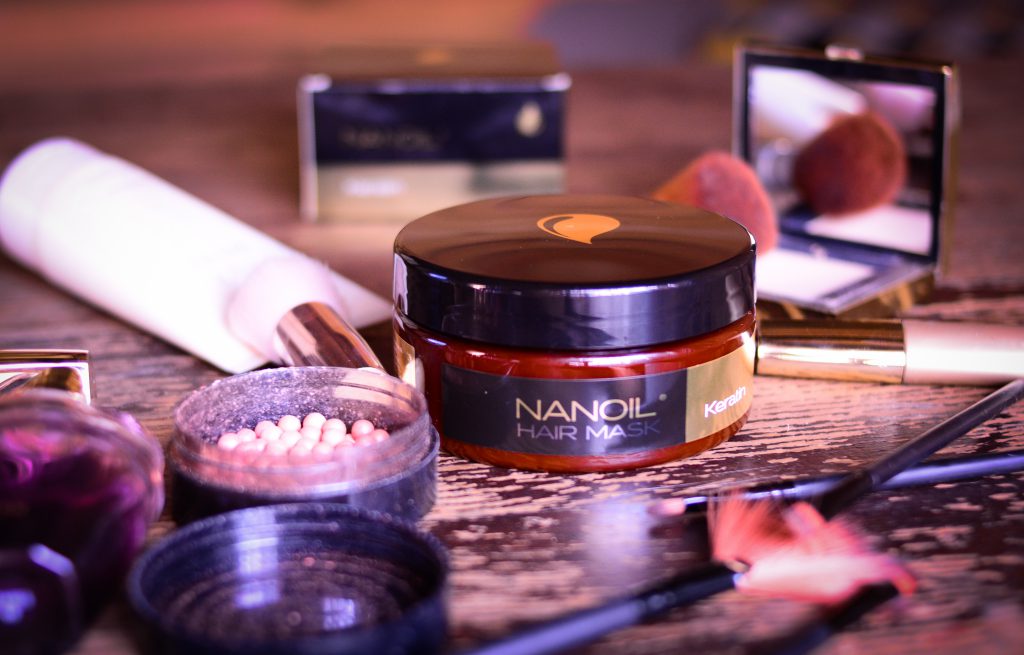 Each use gave another supply of keratin. After a month my hair got more resilient and stopped looking like straw. It's super-shiny, soft, easy to detangle and doesn't get dry due to radiators. Plus, Nanoil Keratin Hair Mask protects against heat styling or blow-drying.
How to use Nanoil Keratin Hair Mask?
You simply put it on damp hair after shampooing and rinse after 20 minutes. Do it once a week or more often if your hair is extremely damaged and needs intensive treatment – in this case it can be applied even twice a week.
Where to buy Nanoil Keratin Hair Mask?
Ideally, buy your mask on the official site to get free shipping when buying more items. There are other brilliant hair products: go to www.nanoil.us and see the marvelous cosmetics they have. Apart from hair products, Nanoil launched amazing face serums, and natural, organic certified beauty oils for hair, body and face. I'm curious if you've tested any of them. Let me know if you have or if you think there's a thing worth trying.