Dear readers!
Are your eyebrows thin, lack definition, and sparse? Don't worry about it, and above all: don't let yourself be told they are not beautiful, because it's not true! Your eyebrows just need something extra to bring out their beauty and charm 🙂 That's why today I'm going to recommend a great brow mascara that beautifully styles and defines the brows, adding extra volume. The application is a piece of cake and super fast! Meet Nanobrow Shape Mascara!
Listen up, ladies! This eyebrow mascara immediately caught my attention. It is truly unique: it's refined in every detail and simply beautiful! It comes in lovely shades with the right pigmentation, which perfectly enhance the natural brow color and don't create an overdrawn effect.
For me, this is the best brow mascara on the beauty market: I have never come across a mascara with such a great spoolie with perfectly shaped bristles. It is the Nanobrow mascara that ensures I can achieve exactly the makeup effects I want. The brush reaches every brow hair, even the tiniest ones, shaping and defining them nicely. The eyebrows gain extra volume, which is visible to the naked eye! The formula of this mascara is also fantastic: it allows the mascara to add color and style each brow hair so nicely.
What kind of brow makeup effects did I get with Nanobrow Shape Mascara?
Dear readers, I know it's the effects that interest you the most, and I'm not surprised, because they are key when it comes to determining whether the product works or not. Nanobrow Shape Mascara allows me to:
✔ enhance the color of each brow hair,
✔ give my eyebrows a beautiful shape,
✔ fill in the eyebrows with color and add extra volume,
✔ create beautiful, natural, daily eyebrow makeup,
✔ set the brows for the whole day.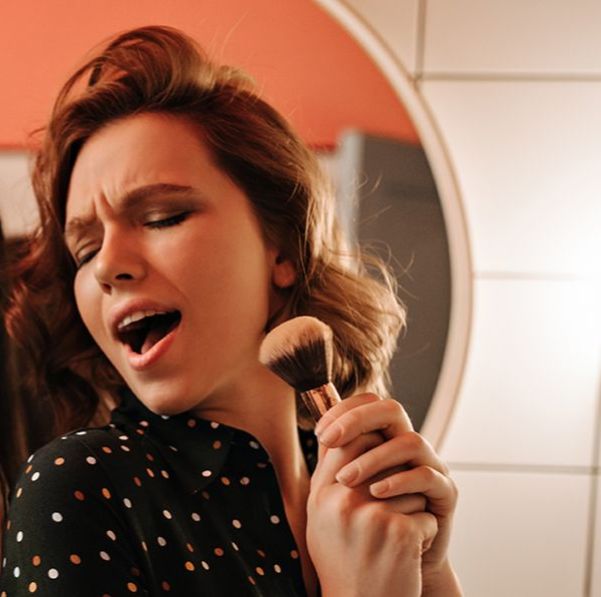 And I can achieve this in just a few moments and literally in a few motions as that's what doing your brows with this mascara is all about: it's mega fast and effortless. Dear readers, even if you are not skilled in the art of makeup, this mascara will not disappoint!
Nanobrow Shape Mascara – here's how to use it best
Dear readers, if you imagine that brow makeup with mascara is just about adding color to the brows, you will probably be pleasantly surprised that this eyebrow mascara provides much more possibilities in makeup. You can play around with the effects and styles to create different brow looks every time, and check which one you think works best for you or which one suits your style the given day. This mascara provides a lot of possibilities! I use it often on its own, but if I want a more polished or defined effect, I combine it with brow powders or pomade. It works great if you want to style and set your brows and finish up your makeup. It defines each brow hair nicely. I often reach for two shades – the brow tail should be more pronounced, so I fill it in with a darker mascara, while the inner edge and the middle part with a slightly lighter one. I encourage you to try different combinations and effects because it's really worth it!
Nanobrow Shape Mascara – where to buy it?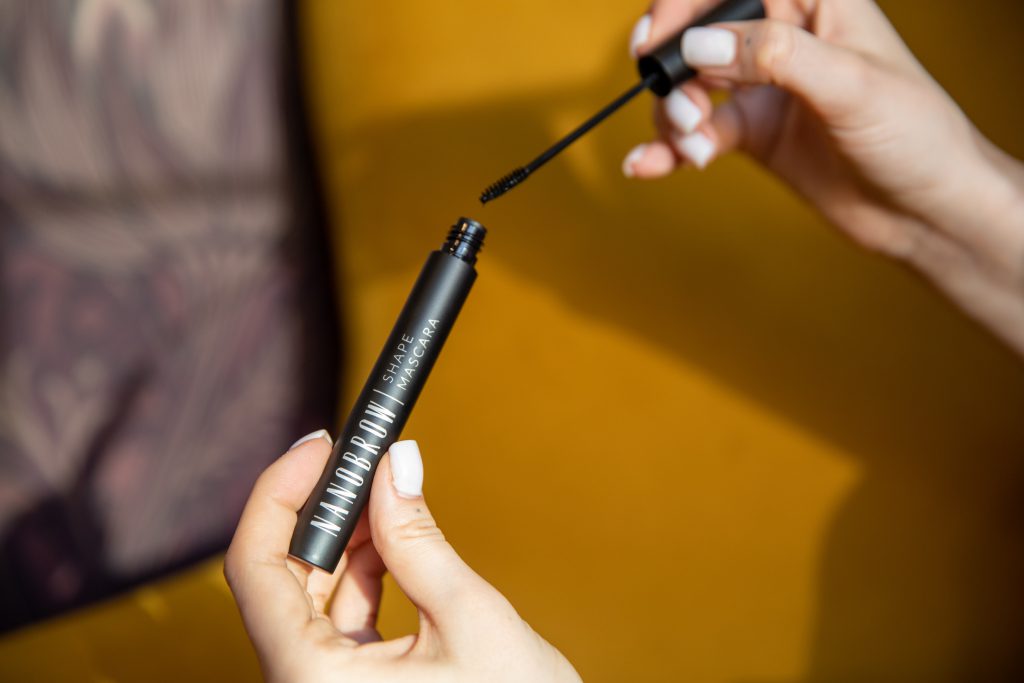 Did you know this eyebrow mascara can be yours in just a moment: go to www.nanobrow.us and get shopping. Something tells me that the mascara won't be the only product in your cart as Nanobrow can boast many other fabulous brow makeup and care products! There really is a lot to choose from, so be sure to check out all the products and let me know which products work best for you!
That's all for today – have a lovely day, dear readers!