Hello everyone,
another post today! We're going to talk about eyebrows, more specifically s o a p brows 🙂
Why soap brows?
As you probably know, there weren't brow mascaras, pomades or gels in the past. Hollywood actresses needed a cosmetic that would provide long-wear effects, so they used regular soap on their brows – which is the story about how famous soap brows became a thing. Who would have thought that a technique created more than 100 years ago by movie stars would be one of the biggest brow makeup hits?
Which brow soap to choose?
Nowadays makeup fans don't usually use a regular bar of soap to create soap brows. The composition of those isn't the best for the skin and they're not supposed to be used that way which makes them a bit flawed: they leave a white residue, stick the hairs together and leave many clumps on the skin.
It's worth going for professional brow styling soaps, designed in a way that makes the eyebrows look just lovely. I chose for myself Nanobrow Eyebrow Styling Soap. Why? It has a unique gel formula that resembles a very thick brow gel. It's lightweight, malleable and easy to work with. It doesn't stick together hairs and you can't feel it on your skin.
It's no wonder – the Nanobrow brand is a producer of high-end professional brow care and styling products which make it possible for everyone to become a 'brow artist' at home. These amazing cosmetics are great for makeup beginners as well as makeup artists.
Personally, I believe that Nanobrow Eyebrow Styling Soap is the best brow styling soap on the beauty market. I adore its efficiency, price and effects which are a whole lot better than those provided by other soaps I tested.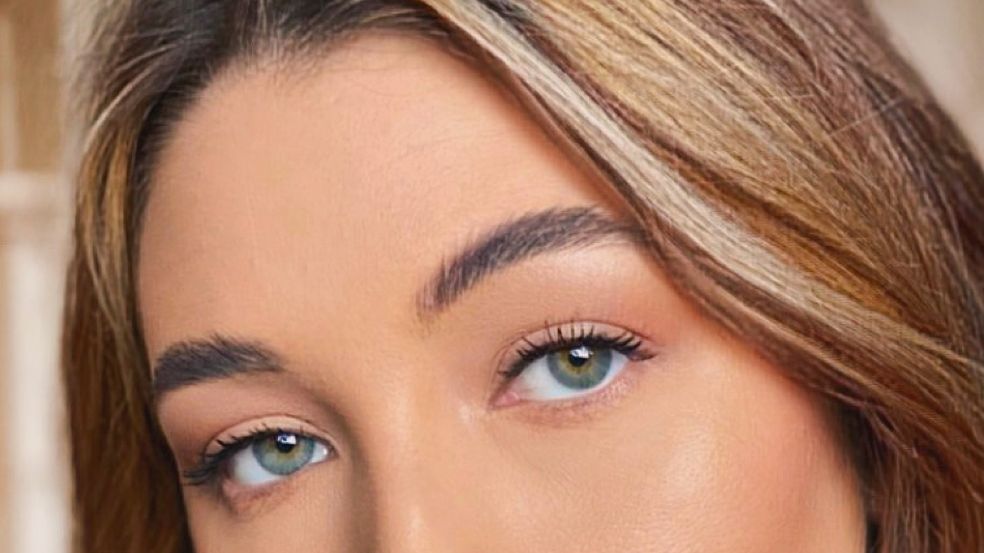 Doing makeup is a pure pleasure with Nanobrow Eyebrow Styling Soap. It spreads easily, can be combined with other brow products, sets the hairs in place and works without water. I apply it directly from the jar to my brows and to do that I use a refined, ergonomic spoolie which comes with the set.
The effects? My eyebrows are thick, shiny and fluffy. They look as if they were laminated and what's more, they grow healthy and strong. It seems as if the amount of them is doubled. The entire makeup looks natural which is how I love it the most.
My method to get soap brows with Nanobrow:
Brush your brow hairs with soap and the applicator. Shape your arches correctly and done! If you want to enhance your makeup even further, use a pencil, pomade or powder. Accentuate the lower edge to create a contouring line. Add a few hair-like strokes and fill in bigger patches with colour. The inner parts of your eyebrows leave bare to avoid an over-drawn look.
Nanobrow Eyebrow Styling Soap is simply a great brow soap that I can wholeheartedly recommend to you. For me – it's unmatched and remarkable.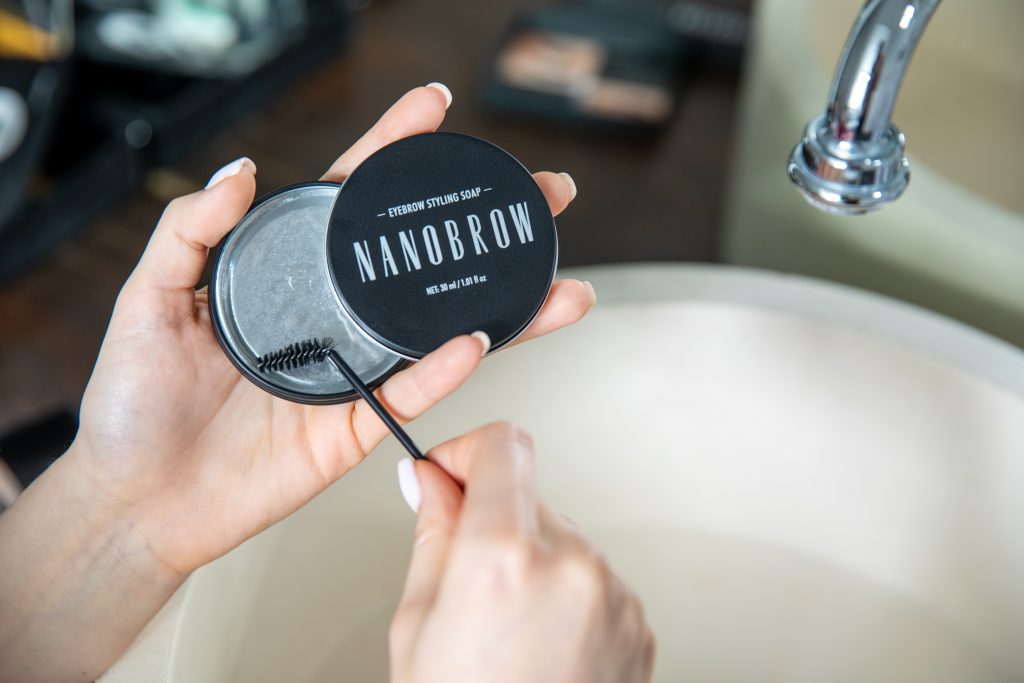 What about you? Are you familiar with this cosmetic? Share your experience in the comments! 🙂