I can't imagine makeup without defined brows. I took my brow makeup routine to the next level when I discovered eyebrow pens. They became my must-have – a game-changer for sparse, thin brows. I already tested many of them but today I'll review the one I love for precision, long-wearing makeup and spectacular microblading effects. Enjoy reading! 🙂
Nanobrow eyebrow pen instead of microblading?
Brow microblading is a semi-permanent eyebrow makeup which involves tattooing using a tool with a feather-like tip. After microblading, the skin in the brow area is slightly red and irritated for a few days but it usually doesn't cause more serious reactions. When the skin heals, the pigment is too dark but it fades after a few days. The results last for one to two years depending on the skin type. Microblading is a great option for busy people who want comfort and those who for some reason have no hairs in the brow area. However, some don't want to get such an invasive procedure, which is a kind of tattoo. Botched microblading tattoo results in asymmetric brows, too dark/wrong color, infections and even scarring.
Here's a piece of good news 🙂 There's a brow product which is an alternative to microblading. You don't need to go to the beautician's, and in case something goes wrong, you simply use a makeup remover.
Good brow pen? Nanobrow Microblading Pen is my pick!
A good brow pen is a base of flawless makeup. I've always chosen quality makeup products and that's why this brow pen is my number one! Comfortable application, natural effects and waterproof makeup are the greatest benefits for sure.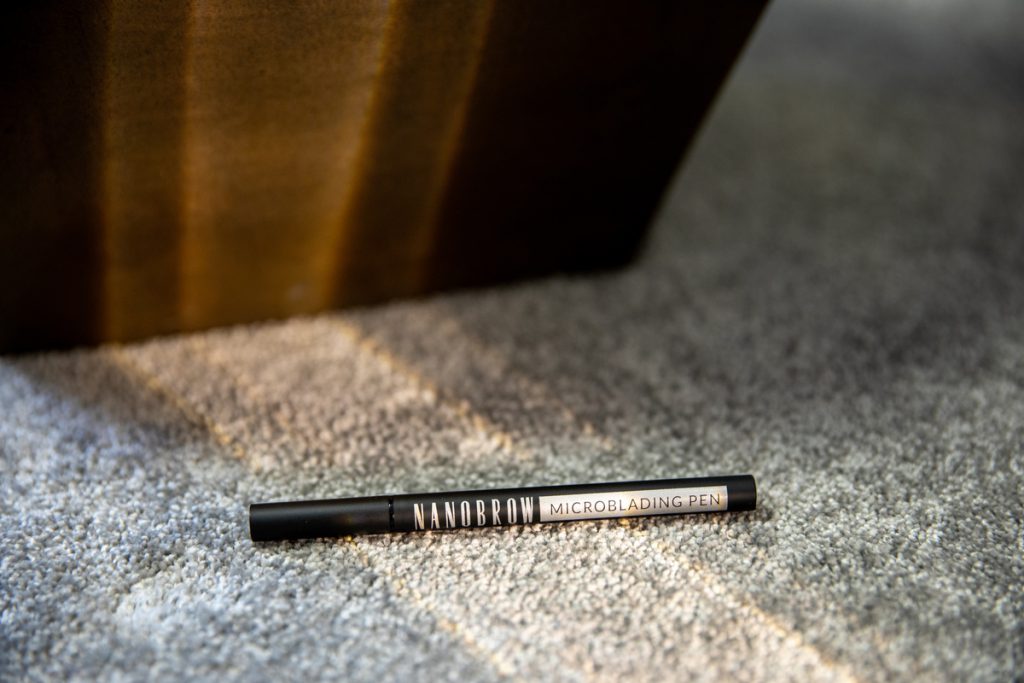 The super long-wearing formula guarantees flawless makeup for 24 hours! The fine tip looks like a needle and fills in gaps in eyebrows. The millimeter-long lines look like real hair, guaranteeing maximum volume and camouflaging all sparse areas. The highly-pigmented, waterproof pen delivers long-lasting brow makeup for a day look and special occasions or all-night parties.
The price goes hand in hand with the quality and cost-effectiveness – that's why I love Nanobrow. There are many positive reviews of the brow pen online, on Instagram, TikTok, etc. As you can see, this eyebrow pen is a top pick! Nanobrow Microblading Pen is my secret to always flawless brows. It's unrivalled. 🙂
How to use the brow pen from Nanobrow?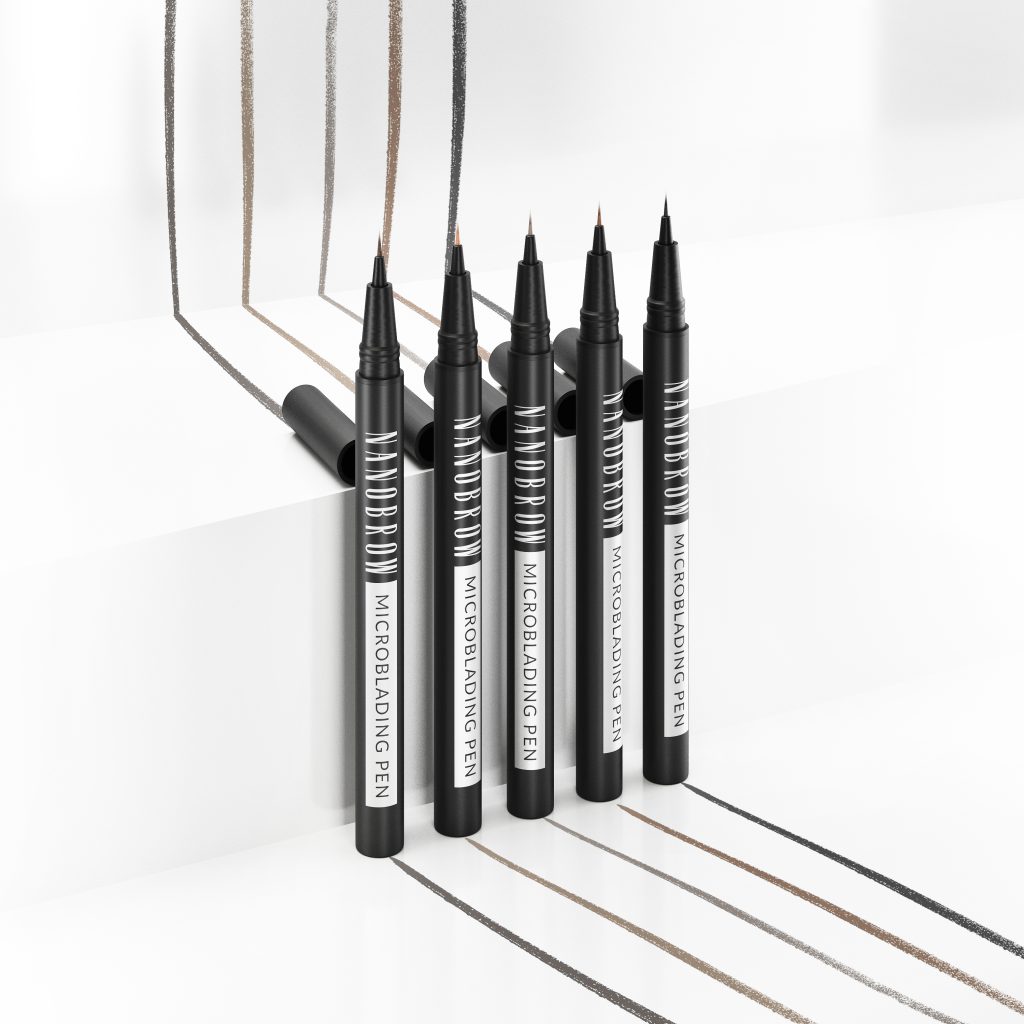 ➜ Prep your brows – Before using the pen, make sure your brow hairs are clean and dry. You can comb them using a brush or spoolie to create a nicer shape.
➜ Create hair-like strokes – To achieve the amazing effect of full and thick brows, you need to draw hair-like lines starting from the brow front and moving towards the brow tail. Follow the natural eyebrow hair growth which differs throughout the brow. Note that the start of the brow is horizontal and it goes down a bit at the end. 🙂
➜ Fill in gaps in eyebrows – The next step involves filling in sparse spots. You can do that by drawing hairs in the areas where they're missing.
➜ Set your makeup look – Finally, brush some brow gel through the hairs (I recommend Nanobrow's clear brow gel <3).
Applying such stunning eyebrow makeup is so easy now! This brow pen is my must-have because it gets me gorgeous thickest brows in a short time. I recommend it to every woman. That's all for today. Hopefully this brow pen will work wonders for you too! Share your results please!
XOXO
P.S. You'll be probably asking where to buy it – I got my eyebrow pen from Douglas but you can buy yours online. Here's the store address ➜ nanobrow.us 🙂